Cloud hosting infrastructure
Atlassian's cloud hosting infrastructure is designed to meet the product performance and reliability standards that our global customers need. 
Better Performance
European and APAC Jira and Confluence cloud customers will experience improved product performance and reduced latency. That means, viewing issues in Jira and checking out pages in Confluence will be even faster. 
Privacy
We know that privacy is important to you. That's why Atlassian is committed to ensuring that our customers receive a high level of privacy protections for their personal data.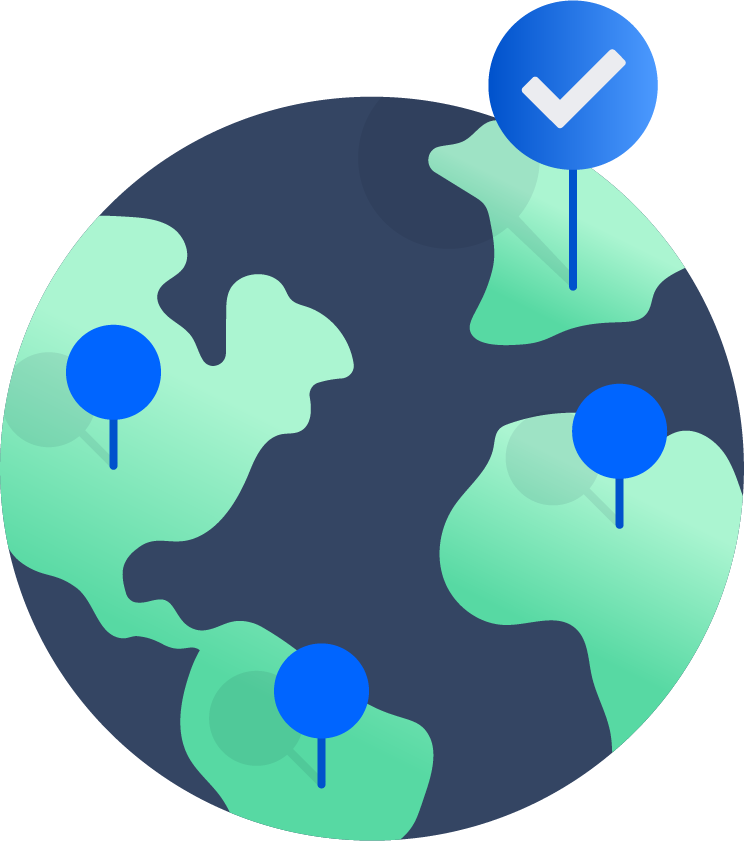 This is just the beginning
Atlassian will continue to add cloud hosting regions around the world in order to further strengthen performance and provide local failover options.
常见问题
Can I choose the location of where my JIRA or Confluence cloud instance data resides?
Atlassian will optimize where customer data is located based on how it is accessed around the world. As an example, if the majority of the users access Jira or Confluence cloud instances from Europe, then their data will be migrated to Europe. 
Why did Atlassian start in Ireland?
Atlassian wants all customers to experience improved performance no matter where they are located. When choosing Ireland, we took into consideration the technical maturity of our provider, AWS, in addition to the regional networking performance and legal requirements. Ireland proved to be the best option based on these criteria and also satisfied the needs of our European customers.
Where does Atlassian store data?
Today, Atlassian maintains data centers and hosts data in the US, Ireland, Singapore and Australia. By hosting data in multiple regions around the world, we intend to provide all of our customers with secure, fast and reliable services.
Is Atlassian compliant with EU privacy requirements?
As a provider of global services, we run our services with common operational practices and features across multiple countries. We know that privacy is important to our customers, and our policy is to comply with laws related the use of personal data and ensure we meet the applicable standards set out in such laws.
This is also why Atlassian certifies to the Privacy Shield framework and adheres to the Privacy Shield principles and standards. The Privacy Shield framework is a program agreed to by the U.S. Department of Commerce and the European Commission to ensure adequate privacy protections for European Union (EU) customers/users when their personal data is moved outside Europe.
We are committed to helping our customers with meeting privacy-related requirements, which is why we offer our cloud customers a standard Data Processing Agreement to help meet onward transfer requirements under the GDPR.
For more information, please see our Privacy FAQs.
Do you have more questions?
Please contact us at our Support queue.